Dave King Trio on European Tour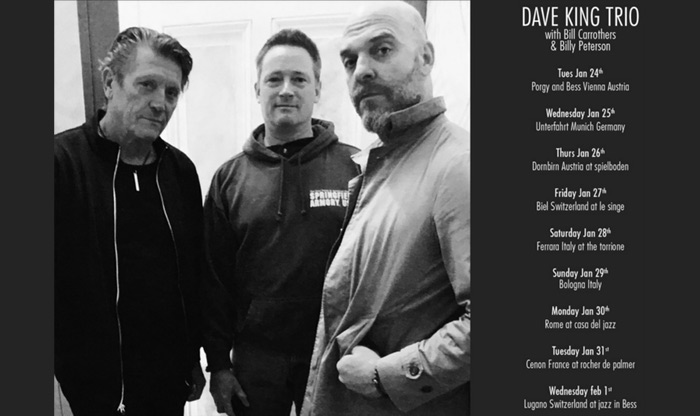 The next European tour of the acclaimed Dave King Trio is kicking off next week Tuesday in Vienna, Austria.
Besides Austria, this tour brings the trio to Germany, Switzerland, Italy and France and ends on February 1 in Lugano, Switzerland
The group plays off of each other magically and is truly a treat to watch as they take on originals and inventive arrangements of standards. Or in the words of the The New York Times: "They take a noticeably free approach to rhythm, the results are worthwhile."