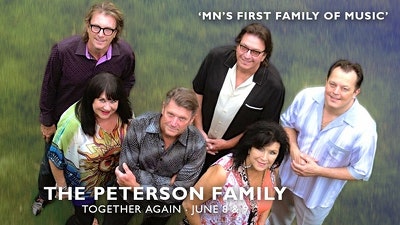 The Peterson Family will be back on stage soon with their "Together Again" concert.
Often also referred to as "Minnesota's First Family of Music", they have been performing locally, nationally, and internationally for many years. The family consists of Linda, Billy, Patty, Ricky and Paul as well as third generation, Jason Peterson DeLaire.
The six peace ensemble will be on stage on Friday, June 8, 2018 starting from 7:30pm till 11:30pm CDT at the Crooners Lounge & Supper Club in Fridley, Minnesota.