At the 19th Twin Cities Jazz Festival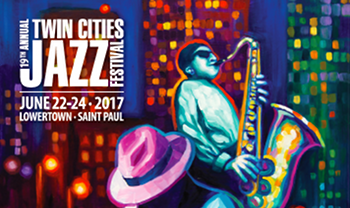 Billy Peterson will be performing once again at the annual Twin Cities Jazz Festival.
Please check back soon for details on Billy´s performances.
This year marks the Twin Cities Jazz Festival 19th edition. It was created in 1999 to celebrate jazz, making this quintessentially American music available free of charge to everyone. The 2017 Twin Cities Jazz Festival officially starts on June 22nd and runs until June 24th. For the 2016 festival, some 90,000 jazz-lovers and jazz-curious mingled in and around Mears Park located in St. Paul´s vibrant Lowertown district.
The Dave King Trio is announcing a set of six shows in three US states.
The fellow Minnesota natives Bill Carrothers (piano), Dave King (drums) and Billy Peterson (bass) will be hitting the stage on Mon 5/15 and Tue 5/16 in Minneapolis, MN, on Wed 5/17 in Milwaukee, WI, on Fri 5/19 and Sat 5/20 in Chicago, IL, and on Sun 5/21 in Madison, WI.
"Their interplay is luxuriant and atmospheric without sacrificing jazz invention, which is why a song like Ornette Colemans classic Lonely Woman is so clearly in their wheelhouse." Britt Robson, The Star Tribune
Upcoming Performances in CA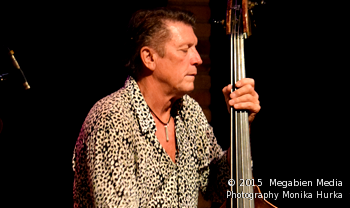 Watch out for upcoming performances of Billy Peterson at the SFJAZZ in San Francisco and the Baked Potato in Studio City.
The Anna Mjöll Allstar Sextet will be back on stage at the Baked Potato in Studio City, CA on Friday February 24. Besides Anna on the mic and Billy on upright bass, the stage will be filled by Bill Cunliffe on Keys, Clayton Cameron on Drums, Joe Elliot on Guitar and Brandon Fields on Sax.
The first show starts 9.30pm, the second show at 11.30pm. Advance tickets are available here.
The ECM Fest at the San Francisco Jazz Organization (SFJAZZ) is running from February 23 to 26 with double-bills each night. On Sunday, the last evening of the ECM Fest, the stage will be first filled by the Wolfgang Muthspiel Quartet before the Dave King Trio is taking over the stage.
The Trio´s line up includes besides Billy Peterson on Bass, Bill Carrothers on piano and Dave King on Drums.
More information and tickets available here.


Dave King Trio on European Tour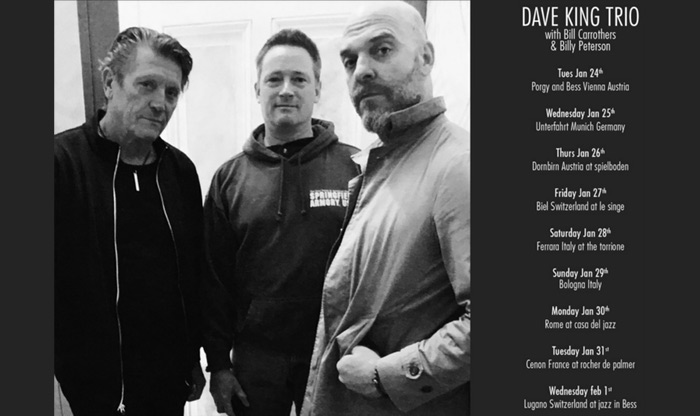 The next European tour of the acclaimed Dave King Trio is kicking off next week Tuesday in Vienna, Austria.
Besides Austria, this tour brings the trio to Germany, Switzerland, Italy and France and ends on February 1 in Lugano, Switzerland
The group plays off of each other magically and is truly a treat to watch as they take on originals and inventive arrangements of standards. Or in the words of the The New York Times: "They take a noticeably free approach to rhythm, the results are worthwhile."
Fall 2016 Gigs with Ben Sidran Quartet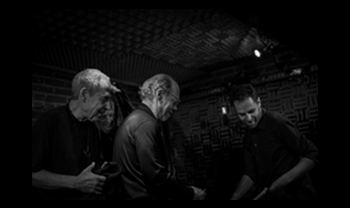 Billy Peterson is on the road again with the Ben Sidran Quartet. The European live dates for Fall 2016 are listed below.
November 3-5 - Copenhagen, Denmark at Montmartre Jazzhus
November 6 - Vordingborg, Denmark at Stars
November 9-12 - Paris, France at Sunset
November 14-20 - Madrid, Spain at Cafe Central
November 25-26 - Barcelona, Spain at Jamboree
ECM Records signs Dave King Trio for new album production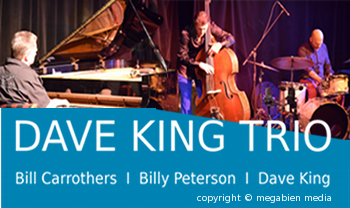 We are proud to announce that the Dave King Trio, composed of Billy Peterson (upright bass), Dave King (drums) and Bill Carrothers (piano), has been signed by the famous jazz label ECM Records to produce the trio´s second album.
The new studio album will be produced by Manfred Eicher himself, founder of the German label and producer of over 1000 albums. The recording sessions for the new album will be taking place in NY City later this year.
The trio will be presenting its new work of art at the ECM-Jazz Festival in San Francisco on the 26th of February of 2017. If you cannot wait that long, you may listen to the trio´s debut album "I´ve Been Ringing You" which was released in 2012.
ECM Records is best known for its jazz lineup, including such greats as Gary Burton, Chick Corea, Dave Holland, Pat Metheny, Charlie Haden, but the 1969 founded label is also going strong in the world music genre.
Dave King Trio Returns Back on Stage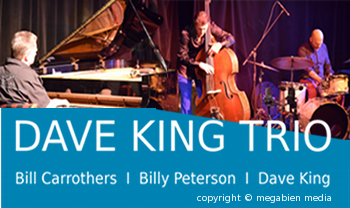 The Dave King Trio returns to the Dunsmore room for two live performances. Back in December 2015, the acclaimed trio opened the room with a prospective recording session to a sold out audience.
The conventional modern jazz trio features, besides Billy Peterson on bass, inventive pianist Bill Carrothers and creative drummer Dave King.
The group is known for playing off of each other like magic and is truly a treat to watch and listen, as they are performing standards as well as plenty originals.
"They take a noticeably free approach to rhythm, the results are worthwhile." - The New York Times
WHERE: At the Dunsmore room of the Crooners Lounge & Supper Club in Fridley, MN
WHEN: At 7.00pm daily on July 26 and on July 27. Tickets are $20.
TICKETS: For tickets and further information visit
www.croonersloungemn.com