Billy Peterson Birthday Concert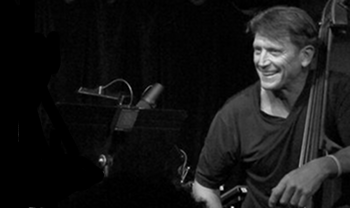 Billy Peterson will be celebrating his birthday on Saturday 23rd of January at the Ice House in Minneapolis.
For his birthday celebration Billy will performing with his sons Rick and Will, but also other members of The Peterson Family (Minnesota's First Family of Jazz) will be joining him on stage.
So come out and join the party. Doors open at 10.30pm, show starts at 11.00pm. Tickets are at $8 in advance and at $10 at the door.
For more info click here.
Peterson Family Holiday Show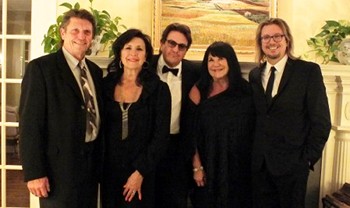 It is great to have the Peterson Family back on stage for "The Jam Before Christmas" Show. This holiday show has been a family tradition for many years.
The Peterson Family, Minnesota's First Family of Music, has been performing locally, nationally, and internationally for many years. Besides Billy, the family consists of sisters Linda and Patty, brothers Ricky and Paul as well as nephew Jason.
Come out to the Dakota in downtown Minneapolis on Sunday, Dec 20, 2015 at 5pm. Make sure to get tickets before, as by experience it is a for sure sellout!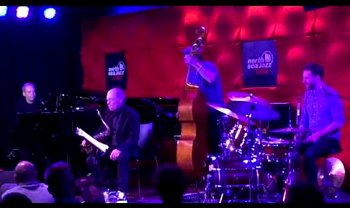 Billy Peterson is called back to Europe together with the Ben Sidran Quartet in support of Ben´s 31st record Blue Camus that, no surprise, features Billy on bass.
The music is loose, funky, and somewhat retro, and the lyrics are pure Sidran philosophy, a rare combination of music and intellect. For over four decades, he has pursued to bring together his personal experience with larger historical questions contextualizing it in a broader narrative. Maybe that's the reason the Times of London referred to him as "the world's first existentialist rapper".
The quartet´s line up once again includes Ben Sidran (Piano, Vocal), Billy Peterson (Bass), Leo Sidran (Drums), and Bob Rockwell (Saxophone).
The 2015 Fall Tour stops in Paris (France) at the Sunset on November 10 through 13, London (UK) at Ronnie Scotts Jazz Club on November 14, Madrid (Spain) at Cafe Central on November 16 through 22, and Barcelona (Spain) at the Jamboree on November 26 through 28.
Back on stage at the Dakota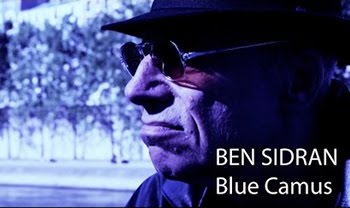 Ben Sidran, his son Leo, a drummer, and the two Peterson brothers, Billy and Ricky, will take the stage at the Dakota Jazz Club for two nights this August in support of the album "Blue Camus" that was recorded under the motto "2 Families – 1 Groove".
The Sidrans and the Petersons all get songwriting credits on seven of the eight Blue Camus tracks. Sidran said the plan was to go into the studio and record "spontaneous grooves, and then I was going to write spoken word stuff on top of it later." Getting back to what is hip, Sidran said that Blue Camus explores "some of the literary themes that formed what we thought of as the hipster mentality, …, existentialism, … political consciousness …"
If you don´t wanna miss out to further explore the hip experience, then come to the Dakota Jazz Club located in downtown Minneapolis on Wednesday Aug 26 and Thursday Aug 27, each show starts at 7.00pm
At the Copenhagen Jazz Festival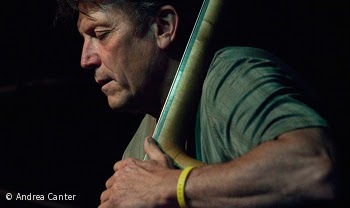 This year the Copenhagen Jazz Festival runs from July 3rd to July 12th; Billy Peterson will be hitting the stage on 9 of the 10 days.
On the opening night as well as on July 2nd Peterson will be performing as part of the Ben Sidran Quartet at the Jazzhus Montmarte in Copenhagen. Later the same night he will be on stage at the Paradise Jazz, where two jazz families meet together with Swedish great Bernt Rosengren. Billy and sister Linda Peterson from "Minnesota's First Family of Music" will meet with Danish father and son Ben and David Besiakov, two of Denmark's top musicians, and Bernt Rosengren, Sweden's finest, most authentic bebopper. A stronger lineup would be difficult to find!
Next in line is the "Jam Session 2015" with the "Montmartre Trio feat. Winard Harper" which is on the agenda for July 3rd until July 11th. This year, the trio is led by the phenomenal American drummer Winard, who plays regularly with many of the greatest jazz musicians in the world. Among the trio´s line-up is Billy Peterson, who is also hosting the Jam Session, together with a varied selection of great Danish musicians and a few other guests from the US.
At the Twin Cities Jazz Festival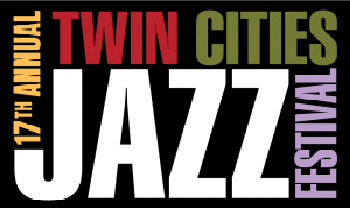 Billy Peterson will be performing with the Jon Weber Trio at the 2015 Twin Cities Jazz Festival that officially starts tonight June 25th and runs until June 27th.
The three days will be filled with more than 400 jazz artists in 100 performances at 24 venues, indoors and outdoors, scattered throughout the city.
All three nights, you will find one of the seven headliners - the Jon Weber Trio - at the Vieux Carré (former Artist Quarter). Performance starts on Thursday June 25th at 8.00pm, on Friday June 26th at 8.30pm, and on Saturday June 27th at 9.00pm.
The trio will be followed by a Jazz Jam Session that starts either 1.5 or 2 hours later. As in the past, anyone can show up at the jam session, and headliners often do.
Release of new album Pinnacle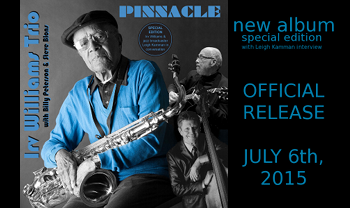 Irv Williams Trio, the trio of 95-year-young saxophone legend Irv Williams, releases new album named "Pinnacle".
This is another terrific piece of jazz music history consisting of 13 musical tracks, on which "Mr. Smooth" is joined by long-time partner Billy Peterson on bass and Steve Blons on guitar.
But that's not all. The Special Edition of Pinnacle also includes highlights of an exclusive conversation between the jazz master and late jazz broadcaster Leigh Kamman, whose career spanned over 6 decades conducting thousands of interviews with the "jazz who's who". This historic conversation gives us the chance to listen to some rare musical history and a few funny stories. Sadly, these intimate moments became Kamman´s last recorded interview as he left the scene in October 2014.
Official release is set for July 6th, 2015.