Release of new single Spring Steel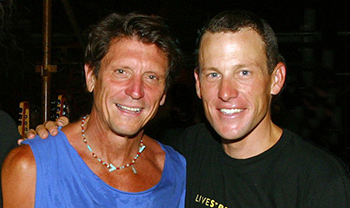 Once again, Billy Peterson surprises with his tremendous talent and creativity, not only as an internationally renowned bass player (Steve Miller, Bob Dylan, Boz Scaggs, Carlos Santana, …etc.), but also as a successful producer and singer-songwriter.
"Spring Steel" was written in 2005 regarding the seven Tour de France victories of Lance Armstrong, called "Spring Steel". The song was recorded at Prince's former house outside of Minneapolis with Peterson's fellow musicians Chad Cromwell (Neil Young, Stevie Nicks), Doug Pettibone (Mark Knopfler, Zucchero), Peter Schimke (Rita Coolidge, The Replacements), and Billy's brother Ricky Peterson (Fleedwood Mac, John Mayer). Produced by Hans Stachowiak, "Spring Steel" is part of several recordings of "That Band".
"Spring Steel" will be realesed by megabien music on all digital platforms on August 10, 2022.
Peterson Family Christmas Show 2018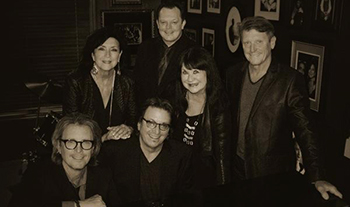 The Peterson Family´s annual Christmas Show will be on December 16th and 17th featuring Linda, Billy, Patty, Ricky, and Paul.
The concerts will take place at the Dakota Jazz Club in downtown Minneapolis - there will be two shows on Dec 16th at 6 pm and 8 pm, and one show on Dec 17th at 7 pm.
The Peterson Family is often referred to as Minnesota's First Family of Music. Everyone in the Peterson Family is a musician and singer and has been performing locally, nationally, and internationally for many years with the who is who in the music business. The Peterson Family has been inducted into the Midwest Music Hall of Fame and collectively count over 100 gold and platinum records.
More Blood, More Tracks Now Available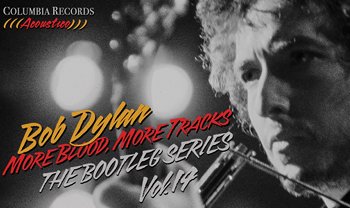 The latest chapter in Columbia/Legacy's highly acclaimed Bob Dylan Bootleg Series makes available the pivotal studio recordings made by Bob Dylan during six extraordinary sessions in 1974 — four in New York (September) and two in Minneapolis (December) — that resulted in the artist's 1975 masterpiece, Blood on the Tracks. One of the top-selling albums of Dylan's career, Blood on the Tracks redefined the boundaries and structures of modern pop songwriting, reached #1 on the Billboard 200, achieved RIAA 2x Platinum status and was inducted into the Grammy Hall of Fame in 2015
Billy Peterson is performing on three out of the four recordings from the Minneapolis/Sound 80 Recordings. His bass can be heard on Idiot Wind, Tangled Up In Blue and Lily, Rosemary, And The Jack Of Hearts.
More information at Bob Dylans Website here.
Back to Europe - Fall Gigs with Ben Sidran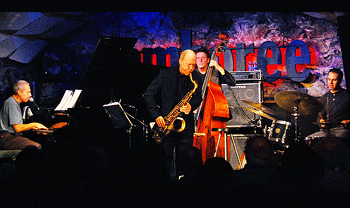 And they are back on stage in Europe!
The Ben Sidran Quartet is stopping in six cities for their 2018 Fall Tour. And it´s this year they are also celebrating Ben's 75th birthday, so another reason to come out and join.
Personnel: Ben Sidran – piano, spoken word; Billy Peterson - c.basse; Rick Margitza - saxophone; Léo Sidran - batterie
November 3 - Lyon, Opera-Lyon
November 6 - Quimper, Aprem Jazz
November 8-10 - Paris, Sunside
November 12-18 - Madrid, Cafe Central
November 22 - Girona, Sunset
November 23-24 - Barcelona, Jamboree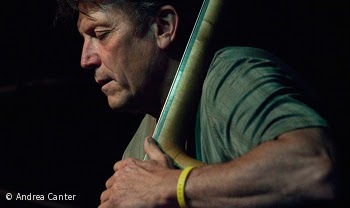 Below you may find upcoming gigs with Billy Peterson for the month of August 2018.
- Aug 10 & 11 with Bobby Lyle at Crooners in Minneapolis, MN
- Aug 16 with Ben Sidran at The Jazz Estate in Milwaukee Wi
- Aug 17 & 18 with Ben Sidran at the Green Mill in Chicago, IL
- Aug 21 & 22 with Ben Sidran at Crooners in Minneapolis, MN
Don´t miss out to come... See you there.
At the Twin Cities Jazz Festival 2018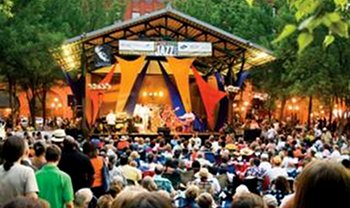 Billy Peterson will be again on stage at the Twin Cities Jazz Festival.
Check out the local news to find out where and when Billy will be performing from June 21, 2018 until June 23, 2018.
The Twin Cities Jazz Festival, this year in its 20th edition, is a three-day music festival with headline acts on multiple public stages in and around Mears Park, plus performances at over 20 area clubs, bars and studio venues. Recognized as one of the region's premiere music festivals, it brings top Jazz artists to Saint Paul to share the joy of jazz with thousands of people.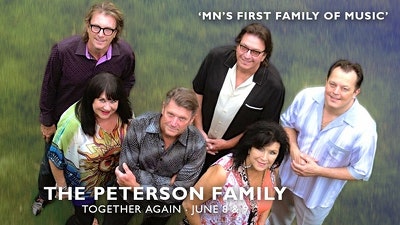 The Peterson Family will be back on stage soon with their "Together Again" concert.
Often also referred to as "Minnesota's First Family of Music", they have been performing locally, nationally, and internationally for many years. The family consists of Linda, Billy, Patty, Ricky and Paul as well as third generation, Jason Peterson DeLaire.
The six peace ensemble will be on stage on Friday, June 8, 2018 starting from 7:30pm till 11:30pm CDT at the Crooners Lounge & Supper Club in Fridley, Minnesota.